---
Your synthesizers resources
managed online
Right from your browser.
synthsonline.com
takes care of the technical aspects so you can concentrate on making music.
View supported devices.
Store your patch files in the cloud
Add files in SysEx and Midi format by
drag and drop
and easily
browse the patches
or midi messages inside, including
patch names
(when available and supported).

Backup your patches from your browser
Import patch banks or any other kind of message from your synthesizer directly from your browser. Send the banks back to the synthesizer when needed.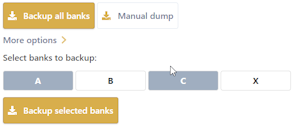 Monitor incoming midi messages
See what messages come from your synthesizers without installing a dedicated application.